Retreats generally refer to overnight programs, whether facilitated (set program, theme, facilitator) or self-directed (unstructured) individual or small group getaways. Retreat programs are exclusive to women and feature our renowned organic vegetarian cuisine.
Self-directed getaways are opportunities for individuals and small groups (up to 8) to come together for quiet, reflective time in the country. That doesn't mean they can't be fun!  While you are here you can also request wellness services for a little pampering during your stay. Getaways can be scheduled during the week or on available weekends.
Cost for overnight retreats start at $145 per person and include 3 wholesome, vegetarian meals. Private, twin, double, and triple rooms are available. You can find more details on rates here.
To secure your getaway, contact us to make arrangements. A non-refundable 50% deposit secures your booking.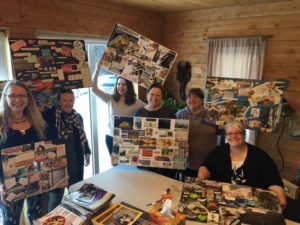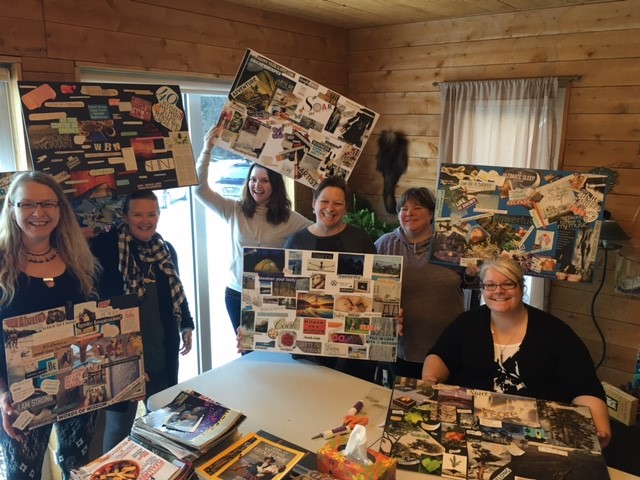 Workshops, on the other hand, are facilitated programs that generally run from 2 to 7 hours. Most events are restricted to women though cooking workshops are open to men and women. Of course, overnight accommodations can be added to any workshop.
Have a look at our calendar to see what we have planned or find a date when we might be able to accommodate you.
Testimonial from a well-fed writer:
Aspiring writers and artists find a haven at Thirteen Moons Retreat.  A relaxed, spacious mind seems more within reach when you're walking in the cedar forest, or swinging in a hammock.by the secret garden.  A true Kitchen Goddess, Louise whips up balancing ambrosial feasts that help to release your imaginative power. At least that's what happened to me.  Anne M.
Since we take the idea of getting away from it all seriously, we discourage the use of technology while you are here as much as possible especially in common areas. As such, while limited WIFI is available, there may be a charge for it unless the space is being booked for work retreats.