Open year round, Thirteen Moons retreat is a tranquil oasis for women who want to relax and spend some quiet reflective time away from the demands of daily life. Indoor spaces are comfortable and homey with delectable aromas wafting from the kitchen as Louise and her staff lovingly prepare your next meal. Relax with a book in one of our common spaces, book a wellness treatment, or sip wine or tea with a friend.
"Thank you so much for this precious space in which to unfold, unfurl, and be nourished. I am leaving more serene, grounded, and clear. What a beautiful gift!" ML
Each guest bathroom is equipped with luxurious botanically based skin care products that will make you feel like you're at a high-end spa without the cost. Our deep soaker tub is ideal for melting away your stresses.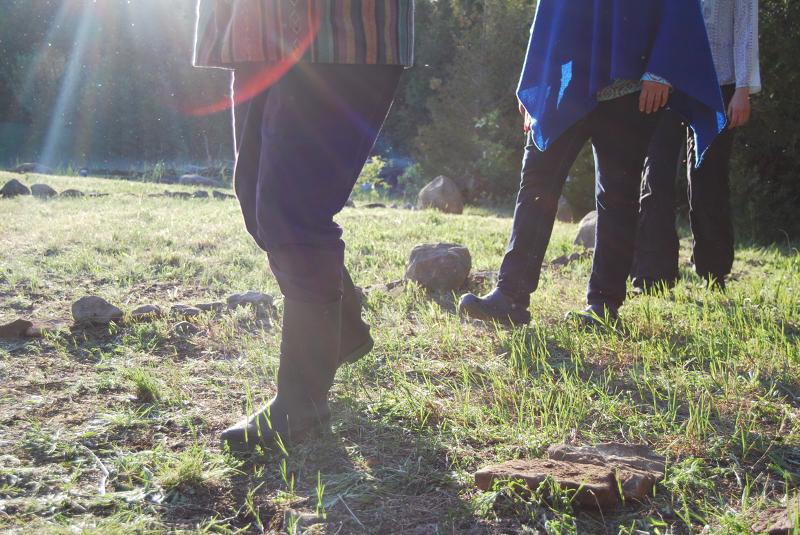 Connecting with Nature
If you like to spend time outdoors, there is much there to feed your senses as well. From spring to autumn, you can take meditative walks in the labyrinth and our new medicine wheel or retreat to one of our hammocks to read a book or snooze.
In the winter, our retreat centre offers snowshoeing through an enchanted cedar forest, or you can choose to relax by the welcoming fireplace or have a luxurious aromatherapy bath in our deep soaker tub.
For information on rates, visit this page. We invite you to call or email with any questions or concerns. 
"Thank you so much for your hospitality!  Your delicious food is inspiring me to cook healthier for myself. I will never forget this amazing retreat experience. " LF, Mississauga

.