Mar
25
Sun
They Walk With Me – Celebrating our Ancestral Women
Mar 25 @ 10:00 am – 4:00 pm
On March 25 our mother's mother, our nanny, would be 105 years old and we miss her each day.
We invite you to come celebrate being woman, your women, mother, grandmothers, your great-grandmothers, all the women, more than we could possibly ever know of. 
When we acknowledge and honour them, their struggles, victories, sadness and joy they know and feel empowered to walk more closely with us.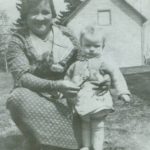 This act of honouring has a very positive effect on us and caused us to feel it so we can heal it.
We will connect through drumming, voice, creative expression, and nature.