Apr
26
Thu
Spirit, Drums and Horses
Apr 26 @ 7:00 pm – Apr 30 @ 2:00 pm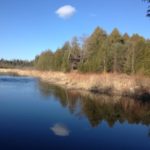 Do you ever ask yourself WHO AM I? WHY AM I HERE?
Are YOU ready to create your very own drum and explore the possibilities that come from that experience?
Are YOU ready to connect with your ancestral wisdom as you seek to heal yourself and your family in the present?
Are YOU ready to remember all you are meant to be through Spirit, Drums and Horses as you walk in circle with life?
Are YOU ready to shout out HERE I AM?
Here's a video message from Adele.
Then join in and be inspired by two sisters who are living with passion and purpose. Be transformed by this unique life enhancing experience filled weekend of heart medicine like no other. Adele Racine Passmore, Heart Medicine Woman of In Circle with Life and Louise Racine, owner of Thirteen Moons Wellness would be honoured to share this experience and hold space for you along with the horses at Glen-Te-Gal Stables, home of Adele's two rescue horses for this transformational weekend.
Here's what recent participants had to say about the experience:
"This is where the transformative personal experience meet nature in its simplicity and splendor. I cried, laughed and sang connecting with my past standing certain in my present and made a plan for my future. It was at once simple and wondrous. And I can't say enough about how introspective, transformative, informative and relaxing this entire experience of Spirit, Drums and Horses was for me." MV
"Life Altering. This is the perfect retreat if you are at a crossroads in your life. It will make you think differently about your perceived or real obstacles that hold you back from living your authentic self."
CG
"I loved it. The experiences, the food, the horses and the group itself were great. I came with sort of an unknowing of myself. I have learned so much through stories, lessons and playing."
AG
This four day offering is open to women wanting to create their own drum with Adele and who are looking to FEEL and learn from being in the medicine of the horses and all they have to offer. It is designed for those who are looking to develop and learn to blend instinct, intuition and intellect to help discover what is possible in life and those who are ready to invest in themselves.
Your home for the weekend will be the sacred and healing land that is Thirteen Moons Wellness in Norwood, Ontario. The land on which we made our drums more than fourteen years ago and where Adele experienced much personal healing. She has since made drums with over a hundred women, men and children, as well as sharing her personal medicine with thousands of beautiful souls facilitating drumming circles. This is an amazing opportunity for those of you who have been longing to make 2017 the year you say YES to life, to your life.
This opportunity to join us for a most unique, intimate and personalized experience is limited to 4 participants.
During our time together, you will:
Create you own drum and explore ancestral wisdom (an untapped resource within us all)
Expose key beliefs, attitudes and emotions that may be limiting your happiness
Learn to work with emotions simply as information for greater self-awareness and emotional agility
Connect with your heart wisdom and allow clarity of your passions and purpose to begin to make itself known.
On day one, your heart will be stimulated as Adele guides you through making your personal drum. This magical journey is meant to prompt ancestral curiosity and awaken your connection to your own heritage and hearts' calling.
Day two and three, participate in a series of unique, one-on-one exercises with the horses. Using Facilitated Equine Experiential Learning (FEEL), where no experience is needed as participants engage in ground exercises with horses in a safe and controlled setting, discovering what's it is truly possible within you, while gaining new insights that can be applied at home and at work.
On day four, you will take part in a drum awakening ceremony, where the unique voice of each drum will be heard for the first time. During this ceremony, you will have an opportunity to share your ancestral stories and food, exchange heart gifts, drum and sing in celebration.
Your time with us will allow you to benefit from a key component of a Thirteen Moons experience: the power of food to heal, nourish and soothe our bodies, minds and spirits.
You will also enjoy an evening of pampering with a spa night featuring facials and foot soaks.
Package includes shared overnight accommodation for 4 nights, all meals, workshop activities, and materials. Private accommodation available for an additional cost, space permitting.
Payment options:
Option 1: $1595 with full payment by February 1st
Option 2: $1895 with $500 non refundable deposit by February 1st with balance due April 15th
Jul
20
Fri
Money, Mind & Transformation; a money coaching retreat for women
Jul 20 @ 6:00 pm – Jul 22 @ 4:00 pm
The Money, Mind and Transformation retreat is a powerful and enriching workshop and weekend retreat that past participants report changed their relationship with money.
Through awareness practice, reflection and exercises, you will explore hidden money patterns, money related beliefs and the obstacles that have prevented you from experiencing a more fulfilling, resourceful and prosperous life. The weekend will include daily mindfulness meditation practice and time for relaxation and reflection in this country retreat setting.
Over the weekend you will work through the four-step money coaching foundation process of:
-identifying underlying "hard-wired" patterns
-determining "core issues" that stem from this patterning
-beginning to gain new awareness and understanding about these patterns
-accessing insight into unconscious money attitudes, beliefs & behaviors
Money Coaching is exciting work that provides you with the opportunity to experience tremendous growth both personally and professionally. During the weekend you will examine and come to understand your own relationship with money and bring to awareness blockages that may have been keeping you from experiencing your potential.
Participants will be required to complete preparatory work before coming to the retreat. Through this workshop process you are fully immersed and engaged in your own money growth and as such need to attend all sessions. There are limited spaces available for this weekend retreat for women and a commitment to this process is required.

Facilitator:
Sharon e. Davison is a facilitator, coach, trainer, and meditation practitioner who holds a degree (B Ed. Adult) from Brock University, a Career and Work Counsellor diploma, and is certified Money Coach through the Money Coaching Institute in California. The common focus in her work is increasing awareness and making behavioural shifts.