May
26
Sat
They Walk With Me – Celebrating our Ancestral Women
May 26 @ 10:00 am – 3:00 pm
On March 25 our mother's mother, our nanny, would have been 105 years old.  Adele made her drum 15 years ago to honour her spirit and influence on our lives. 
In her memory, we've created an event and invite you to come celebrate being woman, your women, mother, grandmothers, your great-grandmothers, all the women, more than we could possibly ever know of. 
When we acknowledge and honour them, their struggles, victories, sadness and joy they know and feel empowered to walk more closely with us.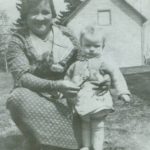 This act of honouring has a very positive effect on us and causes us to feel it so we can heal it.
We will connect through drumming, voice, creative expression, and time in nature connecting with our greatest Mother.
We offer 4 options for you to join us on this full moon:
workshop and lunch only ($95)
workshop, lunch with dinner and evening drumming circle ($145)
workshop, lunch, dinner, drumming, overnight with breakfast ($245)
both Saturday and Sunday events plus overnight stay with breakfast ($295)
These discounted rates are limited to 4 people. Overnight accommodation is shared (twin or double).  Private accommodation may be available at an additional charge, space permitting.
Full Moon Dinner & Drumming Circle
May 26 @ 5:00 pm – 10:00 pm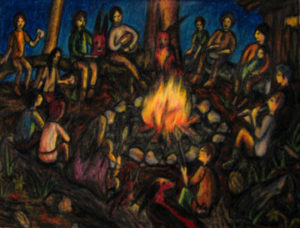 Discover the healing properties of a drumming circle. Throughout history, women have gathered in circles to drum, sing and connect with one another as a community. Thirteen Moons' drumming circles offer an excellent way for women to explore their own personal rhythms while sharing in the spirit, song and safety of a circle with other like-minded women. Anyone can participate regardless of spiritual or musical background.
$70 for all of the above plus dinner, which is served at 5:30 and drumming, which starts at 7pm.  Drums available for $5 extra.  Overnight packages also available.
Reserve your space here with a deposit. Bring $30-$35 cash for drumming.
Note winter drumming circles are held indoors. Mark your calendar for future monthly drumming dates:   July 29