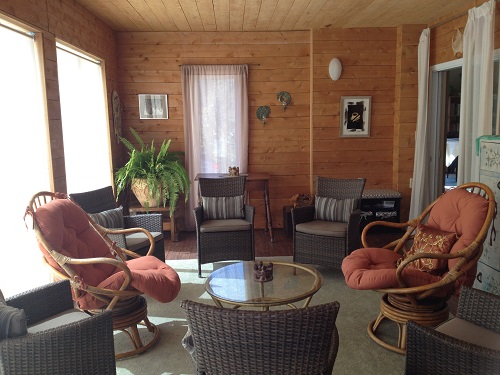 Rates for Groups of 5 or more:
Our cozy and private cedar lined, south facing, light filled meeting space can be configured to suit your needs. You decide if you want a casual, intimate circle format (as shown in the photo on the left) or a more conventional business set-up with meeting tables and chairs for up to 12 people.
Half day –  1 snack, lunch or dinner From $175
Full day – 2 snacks + lunch (option to add breakfast or
dinner) From $250
Meals are served the dining room adjacent to the meeting space.
Have a smaller group or special requirements?  Contact Louise to discuss how Thirteen Moons might be able to accommodate you.