Sep
16
Sat
Living with Loss: A One Day Healing Retreat for Survivors of Suicide Loss
Sep 16 @ 9:00 am – 4:00 pm
This full day retreat is designed to allow you to contemplate your loss, connect with others who understand, and reflect on how you will live with this devastating loss. Guided by an experienced social worker, you will participate in small group activities and discussions in a safe environment. The peaceful setting of Thirteen Moons Wellness offers a calm, nurturing space to care for yourself as you explore your feelings and consider your unique grief journey.
Included: continental breakfast at 8:30, lunch and refreshments, guided therapeutic activities and all activity supplies.
Facilitated by Maureen Pollard, MSW, RSW
Overnight accommodation available.
Sep
23
Sat
Awakening Your Senses & The Wisdom Within
Sep 23 @ 9:00 am – Sep 24 @ 3:00 pm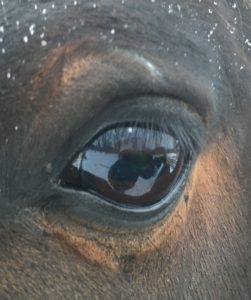 This delightfully insightful and magically delicious 2 day retreat overnight retreat is uniquely designed to:
• Help you to connect with and enhance your senses
• Teach you to listen to your body, its intuition and messages.
• Expand your skills and deepen your understanding on how to work with you energy.
• Heighten and understand your own intangible nonverbal insight
• Develop a deeper sense of awareness and connection.
Horses are prey animals and depend entirely on their senses for survival. They share an unspoken language of feeling and sensing making them amazing teachers for us two legged.
Most of us humans use our commonly thought of senses such as sight, sound, smell, touch and taste when we are blessed to have them. Horses share these but also depend on their lifesaving ability to sense and process emotion energetically. It is important for them to feel fear in a distant herd mate and then take action on this sensation without indecision or hesitation. Both can be detrimental to both horses and humans.
Horses have a natural gift and ability to resonate and connect with another beings happiness, trust or confidence and this is a life-enhancing skill. For us humans it can be overwhelming to if we are not aware of how to nurture this gift. Horses also teach us about being present and living in the moment, as well as helping us to create greater awareness of our own intuitions and strengths.
We are now beginning to understand our own need to connect with this wisdom in order to live happier and more effective lives. The more we know about ourselves and this great journey of life the more we can appreciate and live a life of gratitude and wonder for the miracle that we are.
This is a two day, one night retreat is for anyone who is wanting to better understand and experience what the sensing body has to share. Who wants to enhance and explore their other senses in a fun and experiential way.
Two ways to join:
Option 1
$545 with registration & full payment by August 31
Option 2
$645 with registration & non refundable deposit of $100 with balance due by August 31